Office Mantra is gestalt of technolgoies to provide leading edge platform on which your office managment can work.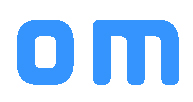 Office Mantra is gestalt of technologies both (open source and proprietary) to province leading edge platform on which your Office Management can work. OM is a modular combination of various solutions ranging from emails to documents and work flow management. To provide seamless IT automation and integration , OM solutions range from web-hosting at one end to individual pc installation at other end!
To properly understand OM lets have a look look at the problem and solutions below
| | |
| --- | --- |
| Problem | Typical Solutions |
| Microsoft base clients or users nodes face a constant thread of data loss/piracy due to virus attack and software hardware malfunction | Recovering from these kind of crashed typically take a whole working day - Reinstalling windows,various softwares,drivers and restore data. --resulting in loss of user productivity time |
| Downloaded emails can destroy / loss due to virus attacks/ reformatting of hard drives etc. | Typically there is no way out for this expect getting for your old emails from paper copies and other backups manually. This again leads to loss of user productivity time |
| Users created documents and other data loss | Typically there is no way out expect restoring data from backups or else recreating of data means loss of users productivity time |
| Data backups | Rarely do users take backups because of attended bother. |
| Time loss in searching for relevant data | Typically users search through various electronic and on paper data/files to locate data. This lead to loss of user productivity time |
| Real state cost of maintaining physical filling systems like filling cabinets, indexing etc | Users employ cumbersome time-intensive, filling and retrieval of paper documents. Again loss of user productivity time. |
| Company Email System | Typically, the organization sets up a website and create emails on the website. Each user downloads his/her emails and is responsible for them. The try to solve the security hazards bye installing antivirus/firewall softwares on each individual nodes. This process is very expensive and failure prone. |
The Goal of OM is to reduce user productivity loss and system downtime. During OM implementation we even offer a solution to minimize the time required to get a failed/crashed user node up in record time (typically 10 to 20 minutes including re-formatting of hard drives, re-installation of windows OS with service pack and hot-fixes, re-installation of user applications etc.). User data like emails and documents is immediately available.
OfficeMantra Design & Structure